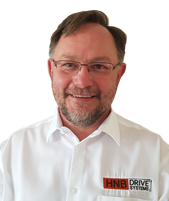 Helgard Honiball
Helgard is an accomplished design engineer, and holds a B.Eng.Degree as well as professional registration with Engineering Council of South Africa, a Senior member of the SAIEE, and an MBA He has over 20 years experience in the mining industry in South Africa and has managed Hoist-Tec as well as Winder controls in general management positions.
Helgard Honiball
Pr. Eng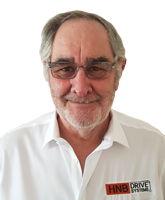 Norman Crosthwaite
Norman is an industry veteran having owned and managed his own business (Hoist-Tec) for over 30 years before selling to Schneider Electric in 2006. His business has supplied over 1200 hoists, and numerous cranes and Steel mill Drive systems. Additionally the business (Hoist-Tec) has supplied transformers, switchgear, motors and general electrical equipment as a recognised entity in South Africa. He is ready for new challenges and has partnered with HNB Drive Systems.
Norman Crosthwaite
Bcom Management and Marketing
Breton Green
Breton holds an M.Sc. In Electrical and Electronic Engineering and is a Certified Function Safety Professional with over 15 years' experience. He was instrumental in creating SIL rated safety, regulator, lilly protection and brake control systems for a competitor. He has now partnered with HNB Drive Systems.
Breton Green
M.Sc. Electrical Engineering